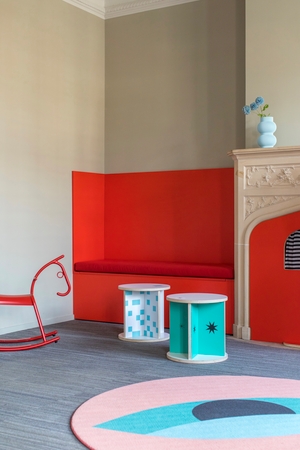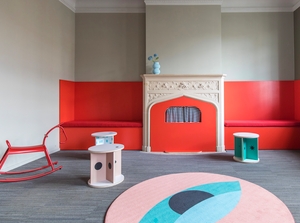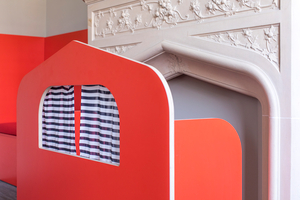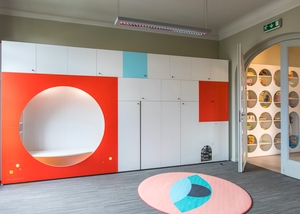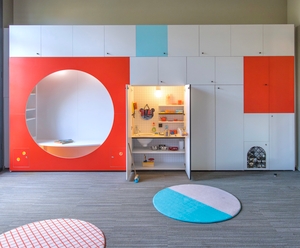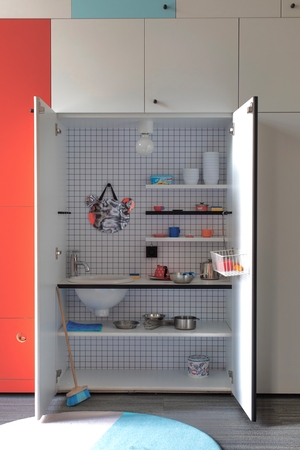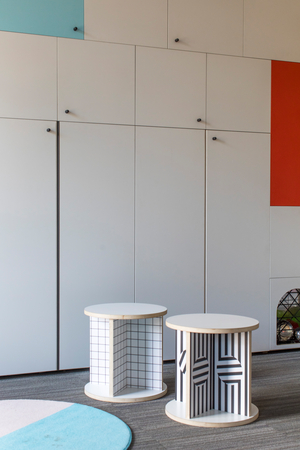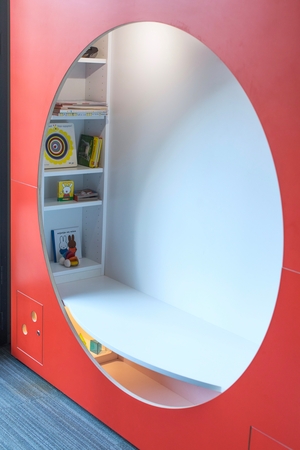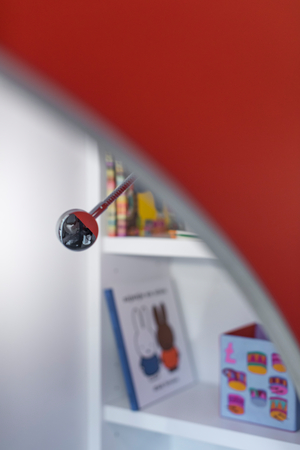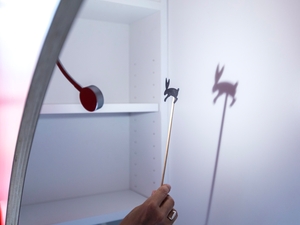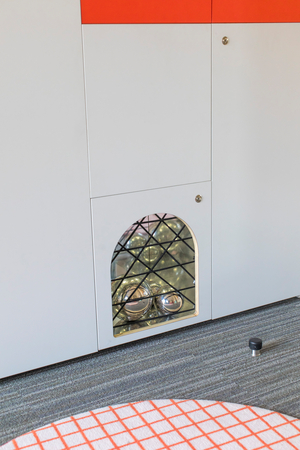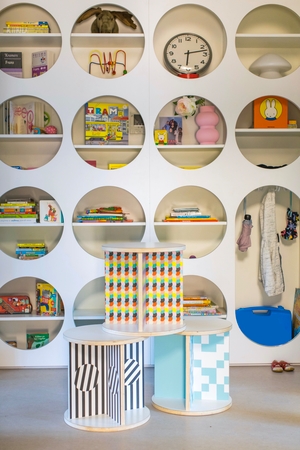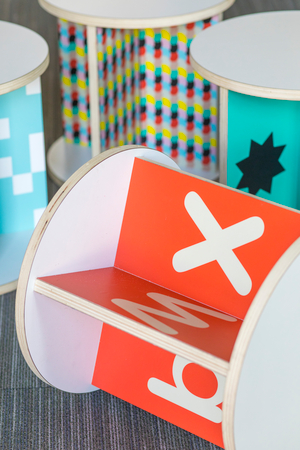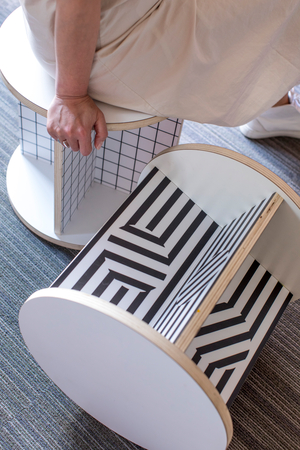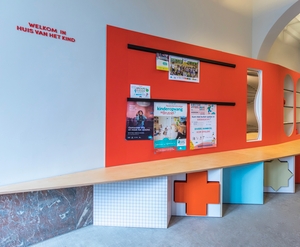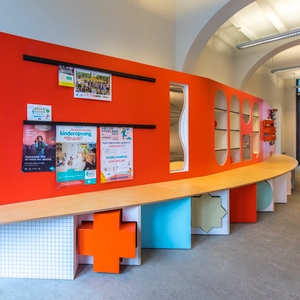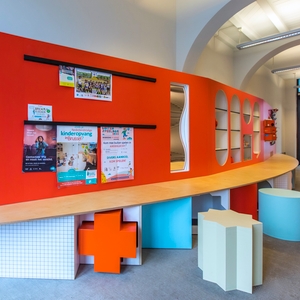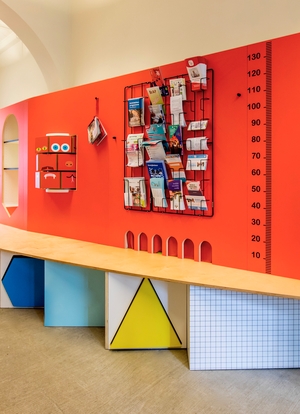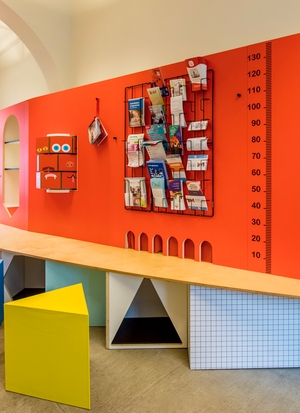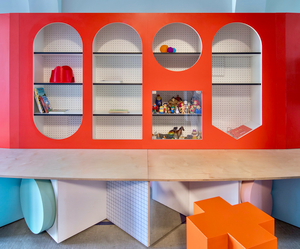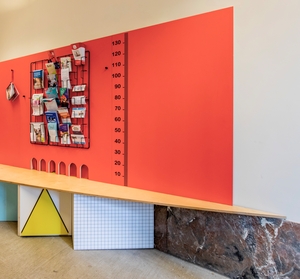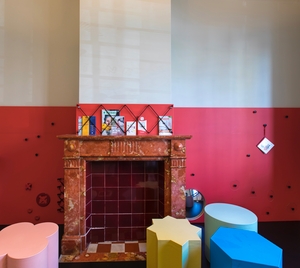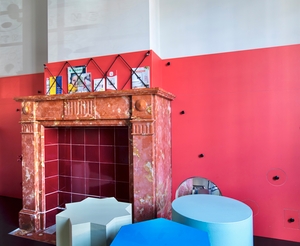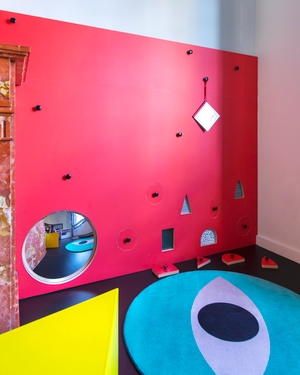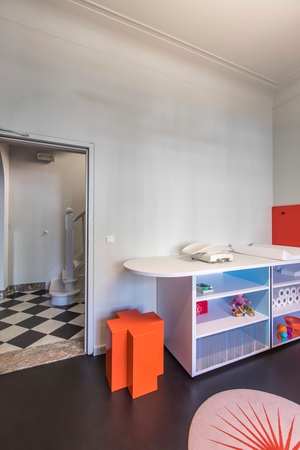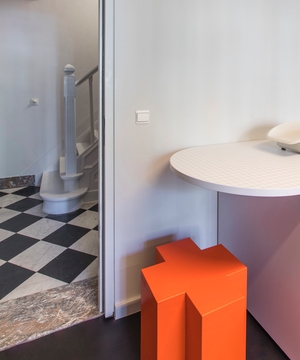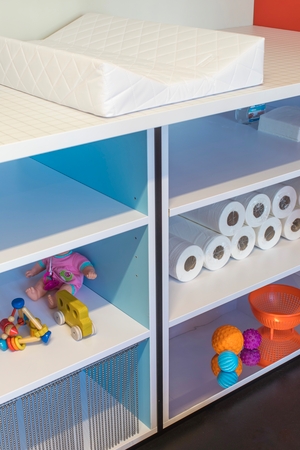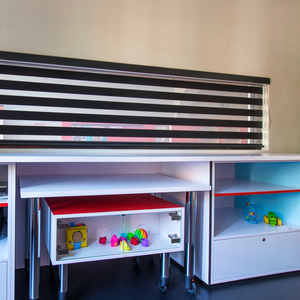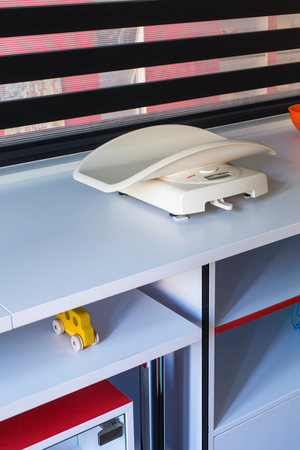 Design for equipping a house for child and relatives
In this project, Tine Loncin was charged with furnishing 'Huis van het Kind' (*) in Brussels. She created an environment in which families with children feel welcome, supported and inspired.
The main thread throughout the house is colour. Tine wanted to design an interior with a dynamic yet harmonious atmosphere. In addition, the interior was designed to stimulate interaction between child and parent or educator and encourage creativity. The interior of 'Huis van het Kind' is a place where children, parents and educators can experiment and discover together. For instance, a wall with a carousel of faces that you can put together yourself by turning, a wall with sensorial tactile tiles, reading lights that simultaneously create a fascinating shadow play, storytelling showcases, a giveaway shop, a toy kitchenette, and so on. Another characteristic of this project is its multi-purpose character. For instance, stools that can be read like books, or geometric poufs that can be stored by sliding them into the right cutout in a bench like a puzzle piece. And for those wondering: 'Huis van het Kind' is there for everyone! That is why the play equipment and the interior of the house took shape within a universal spectrum of different age categories, backgrounds, cultures and languages.
(*) 'Huis van het Kind' is a collaboration between organisations such as municipal authorities and 'Child & Family' that take action to provide the best possible support to expectant families and families with children and young ones.
Cooperation Desirée De Winter | Nicoleta Vandeputte, coordinator 'Huis van het Kind' in Brussels