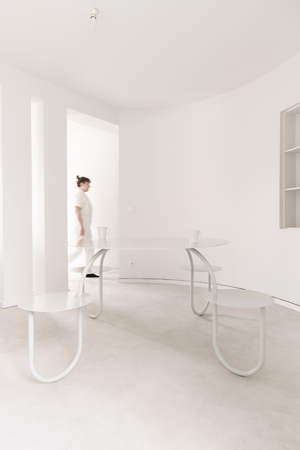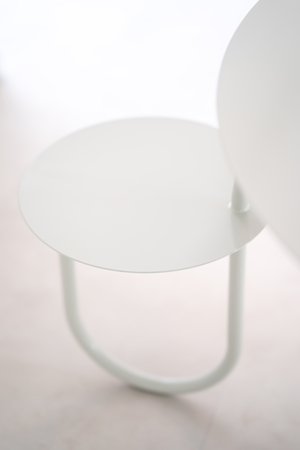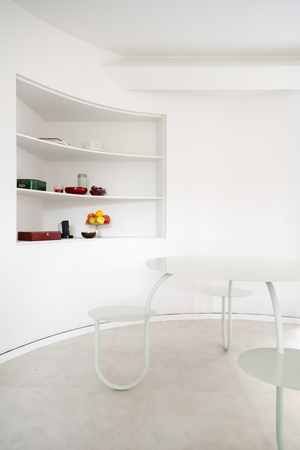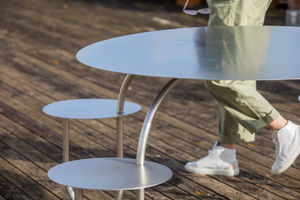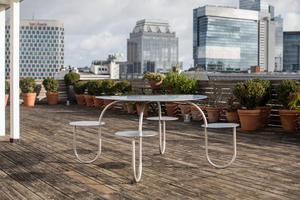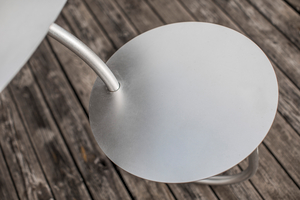 A table with seats in one piece
In Tine's endeavour to avoid a combination of 4x4 chair legs + 4 table legs in a confined space, she designed the 'Vieren' table. It is an ingenious design, as the seats and the tabletop form one whole, and the table and chair legs have been reduced to just four supporting elements. Nevertheless, the table is sturdy and stable.
'Vieren' is made of coated steel and is also suitable for use outdoors in a stainless steel version. This table can be supplied in various designs (large/small tabletops, more/less seats) and colours. And even though the design of this table has been reduced to its bare essence, it is very generous. The flowing lines and perpetuated curves invite you to connect with the design.