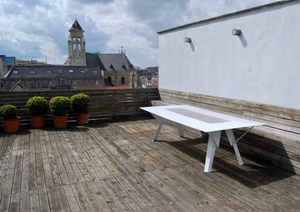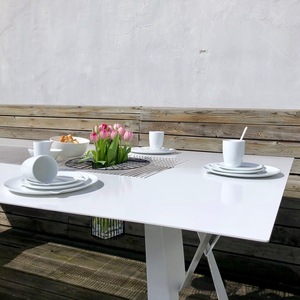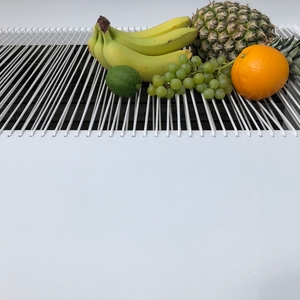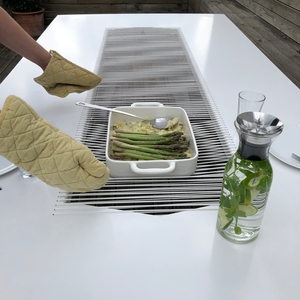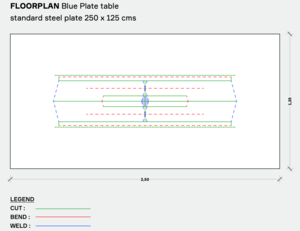 A dining table or meeting table seating 12 people
A standard steel plate of 250 cm by 125 cm becomes a table. Nothing has been added nor removed to the construction of the table. The table legs are cut out and folded from the centre part of the table top. The resulting opening in the centre of the table was laced with a white, weatherproof, heat-resistant, UV-resistant and very strong stretched wire to serve as an additional surface.
This table was powder-coated in white.